Though I'm officially done with school, I continue to learn. The brain, for example, is fascinating and complex, and we are discovering how it functions, how we think, feel, and process, and how memory works. Fun fact: our sense of smell is powerfully linked to memory. I can personally vouch for this.
When I think of that smell, and remember the smoke, I am instantly transported right back to 1983. Of course, I am referring to the smell of burnt caramel popcorn. If you missed my last post, it will take just a hot minute to catch up.
Let me set the stage. I was a bored-to-death teen in small town Iowa, working at the only mall for miles around. It was actually hopping back then, with fun hangouts like Music Land (they sold OG vinyl) and a video arcade (games were only a quarter). My employer was KarmelKorn. You already know why I chose this place.
It was here that I perfected cotton-candy making, candy-apple making, and, drum roll please, the ultimate prestige of making caramel corn from scratch. In hindsight, they must have been desperate. This 15 year old had zero experience beyond consuming these sugary treats.
Karmelkorn was strategically placed on the corner at the main entrance, nearly dead center in the mall. The walk time from the farthest end (in either direction) to our counter, clocked in at a whopping three minutes.
It was probably a Saturday afternoon. Prime time for every teen in town to be strolling about, laughing at other people's hair or fashion choices (it was the 80's with plenty to laugh at). Or they may have been waiting for the next movie time. Yes, theaters back then were known for the stale, inferior, and very overpriced popcorn.
I must have gotten distracted while boiling of a batch of caramel, forgetting to add a key ingredient at the precise time. The contents in the copper pot severely scorched, and smoke billowed for a good five minutes before I could get it under control.
Thankfully, sprinklers did not activate nor did the fire department show up. There was a security person who hustled over to see if there was an actual fire. We determined that an evacuation of THE ENTIRE MALL was unnecessary. It would take several hours for the smoke, and especially the smell, to dissipate.

Our prime location provided for everyone's easy inquiries, "What's on fire?" "Is something burning?" "Did YOU do that?"

It was not one of my finer moments.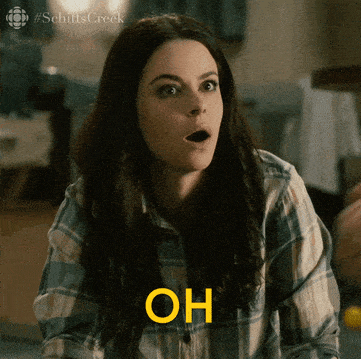 There were other humiliating character-building things that happened in my early working days. Like busting a lawnmower blade on a visible water pipe. Or totally forgetting to show up for an easy-peasy babysitting gig a mile from my house. Or when my mall career advanced to cashier – and I was nearly trampled in a Cabbage Patch Doll stampede.
I'm pretty sure this is the point of having a job when we are teenagers. So that we can be reminded that there is room to grow, and that we are not perfect. It's a decent lesson to remember as an adult, too.
What are some of the learning experiences you had early on? Can you laugh about them now? Can we laugh with you?

Thanks for reading, until next time,
Sherri