If you know me even a little bit, you know I have recently finished school. This accomplishment has been properly acknowledged – or as others may say – outrageously observed – with multiple parties and the ridiculously great trip to Italy.
So, now what?
I knew that I would want something to work on post-graduation. So when I returned (sadly) from Italy, I was fresh out of excuses, and decided to dig in. I had toyed with The Artist's Way a few years back. That copy was long lost, so I picked one up at the Goodwill Bookstore and it's been staring at me for weeks (duh, I plan ahead).
That's a wordy way of confessing that once again, I have homework.
Wait, didn't I just swear off that stuff?
If you're not familiar with this incredible work by Julia Cameron, let me give you the view from ten thousand feet. It's "A Spiritual Path to Higher Creativity"; a twelve-week guide to help get your flow flowing when you feel stuck.
It's not necessarily difficult homework, but it's work for sure. There are daily and weekly assignments in addition to chapter specific tasks as you go. Somewhere between seven and ten hours each week is what I'm expected to invest. The variety of proven exercises re-energize your slow-moving (or downright stuck) creative energy.
I am happy to report that it's working already, so I cannot wait to see where this takes me in ten more weeks. I have already experienced closure in areas where I have been stuck for years.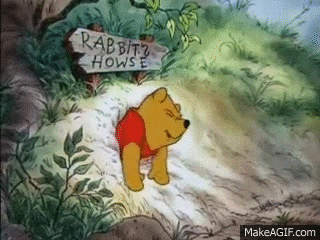 First, there is a daily exercise is called Morning Pages which is different than my usual journaling. First thing, I empty three pages worth of clutter and nonsense that spins around in my head onto a page. It does not have to make sense (whew!). It is just a release of any and all swirly-twirly thoughts. I've managed this task easily (okay, maybe not so much on Turtle Patrol* mornings when I'm on the beach twenty minutes before sunrise).
Next, there is a weekly assignment of taking my inner child, the artist within, on a play-date for two hours. This time is not to be shared with anyone else, and it can be anything that I consider fun. So the list of fun things has been curated, and my goal is to do a different fun thing each week.
Week One was the Sarasota Farmers' Market, which is chock full of soaps and candles to smell, puppies to pet, tons of artsy-fartsy things to admire, and best of all, fresh empanadas to consume. And Week Two was taking my kayak out to the mangrove tunnels, which is one of my all time favorite things to do.
The point is to refuel. To absorb. Change up the environment. Engage as many senses as possible. Also, the idea of it something that makes me smile when I think of doing it. What things made me smile when I was a kid?
The swing set. Playing with the animals. Taking a walk. Riding my bike. Visiting my Grandma. Swimming. Fishing. Drawing. Reading. Dancing. And, now that I think about it, I still love these things.
It seems easy, right? Go have fun for two hours! What would ever be hard about that?
Interestingly each time, at about the halfway mark, I was ready to be done with my play date. Talk about inner child! I wanted to whine, like, can we go now? I don't want to have fun anymore, I'd rather go home and do nothing.
Well, maybe not quite like that, but my lack of capacity for fun was startling, and a little bit sad. I know how to work hard, but to take playtime this seriously was foreign. I managed to complete the assignment, but it wasn't as easy as I expected.
The introduction of the book says this, "Art is a spiritual transaction".
Maybe children hold the answers to everything. Maybe playing is the secret to being creative?!
What I am realizing, is that I am the one blocking my own inner child. The great news is that I can fix that, and I'm going to trust the process. Week Three, let's do this!
Thanks for reading, until next time,
Sherri
*I volunteer as a Sea Turtle Patrol as needed with Mote Marine Laboratory. You can read about last year's great turtle rescue here.